May. 18, 2021
Fire-Resistant Aluminum Composite Panels are not only easy to machine and flexible to use, but also give the building an ultra-modern appearance. The fire-resistant aluminum composite panel has a variety of colors, textures and patterns, which can add beauty to each surface pasted on it. The form can also be customized according to design and budget requirements.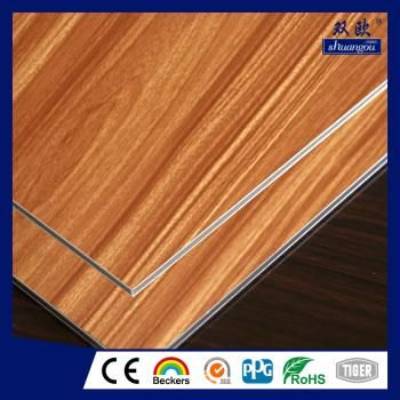 Fire-Resistant Aluminum Composite Panels
Before ignition and combustion can occur, a proper combination of three elements is required:
1. Air oxygen
2. Burning fuel
3. The ignition temperature starts and continues the combustion process.
The function of fireproof aluminum composite panel:
1. Sound absorption.
2. Environmentally friendly
3. Ultra-modern
4. Durable and beautiful
5. Fire and dust prevention
6. Quick application
7. Corrosion resistance
Aluminium Composite Panel Suppliers know that creating a sustainable planet is important to everyone. The brand ensures that the panels are made of 100% recyclable materials, which are minerals, aluminum and polymers. This helps protect precious natural resources and makes aluminum-plastic composite panels completely beneficial to the environment. These environmentally friendly products belong to the acceptability of all green building projects.
The fire-rated aluminum composite panel can resist fire for up to 2 hours. The main difference between fireproof aluminum-plastic panels and ordinary aluminum-plastic panels is that although both are aluminum-plastic panels, they have different core materials. The mineral core is composed of approximately 70% inorganic material and 30% polymer. The core of ordinary aluminum-plastic panels is LDPE/HDPE minerals, while fire-resistant aluminum-plastic panels are made of specially formulated refractory mineral cores.
The company also provides Mirrored Aluminum-Plastic Panels, please feel free to contact us if necessary