SHUANGOU Timber & Stone Aluminum Composite Panel ACP
SHUANGOU Timber & Stone ACP Product introduction
PVDF Aluminum composite panel ACP is a kind of panel comprises a polyethylene core between two aluminum skin, the surface of the front aluminum skin is Timber & Stone finish. It is a perfect combination of the wood and stone's natural beauty and excellent properties of aluminum composite panels, This is a kind of building material that meets the requirements of environmental protection.
SHUANGOU Timber & Stone ACP Raw Materials
Aluminum skin material: high strength aluminum alloy 1 Series or 3 Series sheets
Plastic Core: Non-toxic low-density polyethylene (LDPE) or Fire-resistant (FR) Surface paint: Timber & Stone finish
SHUANGOU Timber & Stone ACP Specification
Width: 1220mm, 1250mm, 1500mm.
Length: According to customer needs, even up to more than10 meters. (Suitable length can be selected according to container size.)
Panel thickness: 3mm~6mm, 4 mm is suitable for external wall.
Aluminum skin thickness: 0.21mm~0.50mm, 0.30mm and 0.40mm is suitable for external wall.
Standard size: 1220mm x 2440mm (4' x 8'); 1500mm x 3050mm (5' x 10')
Colors: Provide SHUANGOU color chart with Timber & Stone colors,Color sample color matching provided by customers is acceptable, Even real wood and stone colors can be used to march the Lines and colors.
SHUANGOU Timber & Stone ACP Advantage
Why choose SHUANGOU Timber & Stone Aluminum composite panel ACP?
Easy to maintain.
Easy to process.
Easy to install.
Lightweight and colorful.
Non-toxicity and safety.
Wooden & Stone Natural design
SHUANGOU Timber & Stone ACP Dimensional Tolerances
Panel Thickness: ±0.20 mm
Aluminum skin thickness: ±0.02 mm
Width: ±2.0 mm
Length: ±3.0 mm
Diagonal: ±5.0 mm
Thermal Expansion: 2.40 mm/m@100℃ Temp difference
SHUANGOU Timber & Stone ACP Applications
As a kind of green environmental protection building material, SHUANGOU Timber & Stone ACP aluminum composite panel has always been favored by interior and exterior designers, the building materials give the soul of nature, and widely used in high-end hotels, high-end apartments, high-end office buildings, and all kinds of buildings with a sense of design.
SHUANGOU Timber & Stone ACP Packing
General packaging: After stacking SHUANGOU Timber & Stone ACP, the panels are packed with plastic steel strips, and the surface is covered with cardboard.
Advanced packaging: Use high-quality wood pallets (fumigation pallets if there is a special need), and use three plywood to pack into wooden boxes on four sides after stacking SHUANGOU Timber & Stone ACP.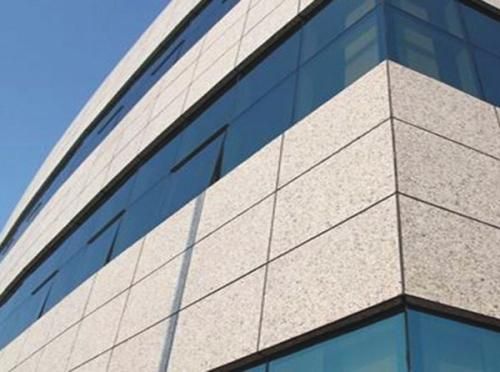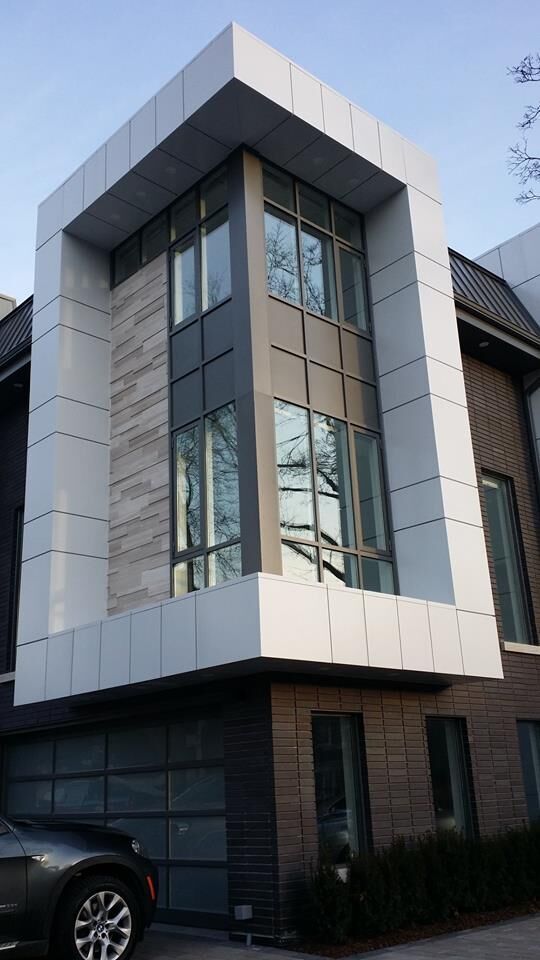 1. Prevent the product from water during transportation, processing and installation for fear that it may damage the aluminum panel.
2. Keep the product laid flat no matter in transportation or in storage. If side laid, the panels should be kept vertical to the plane, compact to each other. The storage period should not be over 6 months.
3. This product is suitable for processes of sawing, cutting, edge planning, riveting, grooving, bending and spray painting.
4. V-shaped cutting tools should be applied in grooving, the width of the tank bottom is2.5-4mm, the blade should be sharp, the rotating speed is 2000-3000 rotations/min, the cutting feed should be 3-5 m/min to prevent the peeling off of the aluminum panel caused by the melting of the adhesive by over heating; 0.3-0.5mm thick plastic core should be kept between the lowest point and the aluminum panel according to the aluminum thickness. The distance between the centerline and the edge of the aluminum plastic panel should be bigger than 20mm.
5. Use uniformed force and one shot modeling in flanging instead of abrupt force and repeated bending.
6. Don't fill in silica gel when it's raining
7. Use bending tools in the decoration of cambered surface. Bend the aluminum plastic panel slowly into required curved surface with curvature radius not less than 20cm.
8. Mount the panel according to the arrow direction in order to prevent visual chromatic aberration by the light reflection.
9. Don't peel off the protective film before the completion of the construction to prevent scratching to the surface coating film; peel off the protective film within 45 days after the completion.
10. Don't apply resin or hardened adhesives in the mounting of the internal wall plate, otherwise there'll be unflatness. It is better to use plywood or other related materials as the bottom board of the internal aluminum plastic wall plate instead of sticking the aluminum plastic panel directly to the cement wall.
11. Framework of corresponding dimensions should be inner lined after flanging of the aluminum plastic panel with the dimension not over 600mm*600mm. the internal wall plate should be used indoors instead of outdoors.
12. Neutral detergent or medical alcohol can be applied softly and gently in cleaning of the contaminated panel surface. Chemical solvents or acid & alkali solutions like butanone, acetone, xylene and lacquer thinner are prohibited.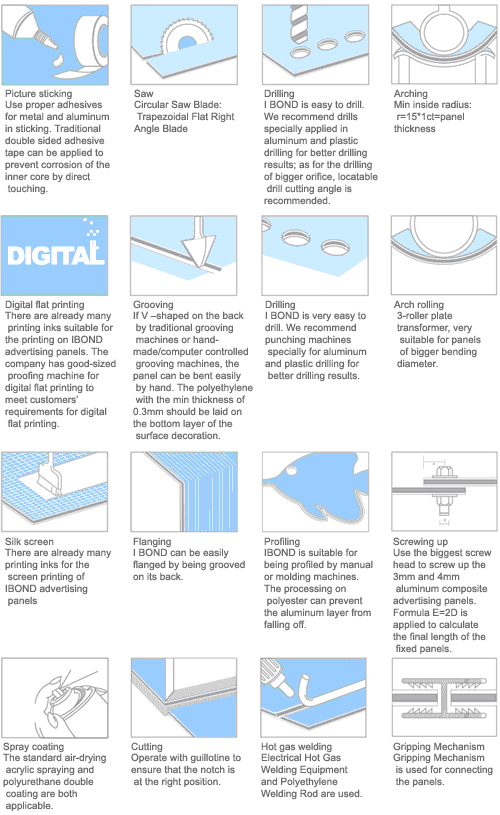 WHY SHUANGOU®
With SHUANGOU® you buy a lot more than aluminum composite panel Being the leading supplier of aluminum composite panel in China means that we are committed to our customers. And we promise to deliver the best material and supply first-class service to our customers.
1. Quality
SHUANGOU® has very strict standards on quality. We try every effort to stabilize our product quality, quality is always our first concern. The quality control is applied to the whole production process, including the quality inspection on raw material, quality inspection during and after production. A detailed record is filed for reference afterwards. All the work is to make sure we deliver top-quality SHUANGOU® product.
2. Service
Our professional sales team for SHUANGOU® will provide professional , fast and heartfelt service to our customers
3.Environmental Friendly
All the waste gas, waste water will be treated properly before discharge, which meets with the environment friendly requirement of ISO—14001.
4. R&D
SHUANGOU® has a professional research and development team, who will develop new products continuously with the cooperation of universities to meet any customer requirement
5. Brand Promotion
We already have prestigious customers who trust us, and our brand is becoming more famous every passing day thanks to our promotion and the quality of our products.