Apr. 07, 2021
Nowadays, the Aluminum Composite Panel was utilized in lots of location, it prevails in our life, However, not all individuals was familiar to this structure wall surface material, Making use of aluminum composite panels is complex, so I will introduce the particular use of aluminum composite panel in this short article.
The Aluminum Composite Sheets is a composite structure product which is processed on an unique production devices by utilizing a chemically-coated light weight aluminum sheet as a surface area material and also a polyethylene plastic as a core material.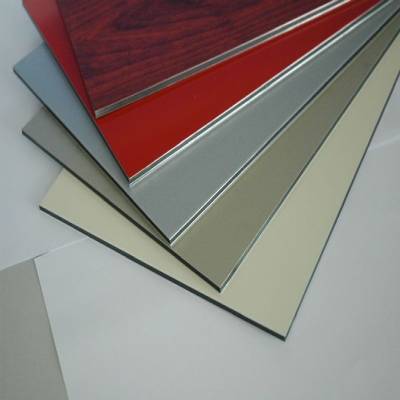 Aluminum Composite Panel
The special residential properties of the aluminum composite panel establish its large range of uses: it can be used for structure outside walls, curtain wall panels, old structure renovation, indoor wall and also ceiling decor, advertising signs, display stands, filtration and dirt prevention. engineering.
The Aluminum Composite Sheets is made of polyvinyl chloride resin as a base material, adding a certain quantity of anti-aging agent, modifier and various other additives, as well as is prepared by mixing, calendering, vacuum cleaner absorbing and also the like.It has the advantages of light weight, dampness proof, heat insulation, non-flammable, non-dusting, easy to clean, can be painted, simple to install, and also low in rate.
Briefly, The use of aluminum composite panels are:
1. The exterior wall of the building as well as the curtain wall panel.
2. The outside of the old structure was modified and reconditioned.
3. porch, equipment system, interior area.
4. Panel, signs board as well as display stand.
5. Inside wall surface decorative panels, ceilings, marketing indications.
6. The body of industrial materials, cold store automobile body.
The aluminum composite panels are split into interior panels and also exterior panels The surface area layers of both panels are different, which determines the various celebrations for which they are applicable.
Indoor aluminum composite panels
The surface area of the interior aluminum composite panels is generally coated with a material layer. This finishing can not adjust to the harsh outside atmosphere. If it is made use of outdoors, it will naturally increase the aging process and cause discoloration and also discoloration.
Outdoor aluminum composite panels.
The surface finishing of the exterior aluminum composite panels is normally covered with a polyfluorinated elastomer which is resistant to aging and also ultraviolet rays, and the sheet is expensive.
The company also provides a Fireproof Aluminium Composite Panel, if necessary, please feel free to contact us