May. 25, 2021
Daycare centre in the Finnish city of Espoo. Various color was used in this daycare center. The Shuangou aluminium composite panel was designed multicolor.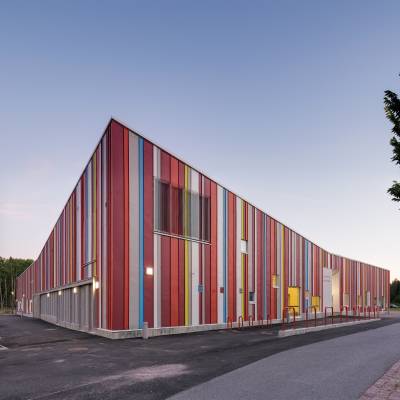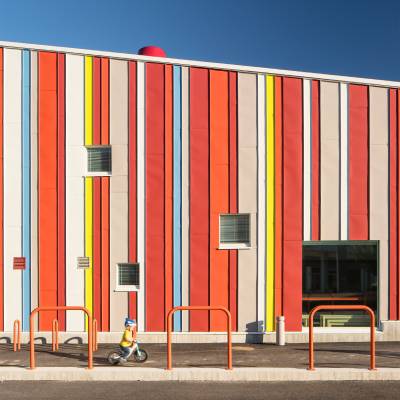 "The difference in the nature of the building's different sides were emphasized by the ACP material," said the architects. "Actively colourful shuangou ACP sheet metal cladding facing the street and a gentle, sheltered background with wooden cladding for children's play."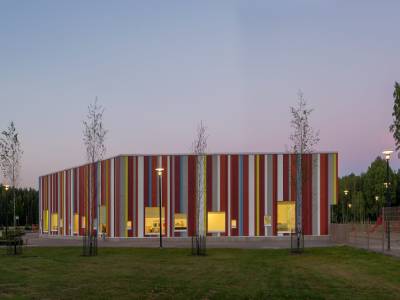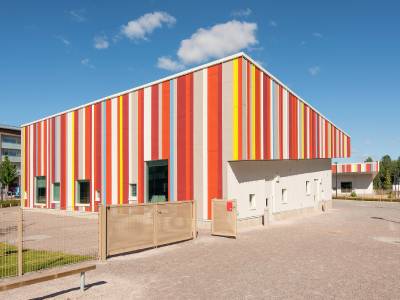 "The sheet-metal cladding consists of different coloured vertical shuangou acp strips," they continued. "The inspirations were rag rugs, coloured chalk, a row of books on a shelf and Native Americans' wild war paints.