Aluminium Honeycomb Panel
Brief introduction
Aluminium honeycomb panel is a kind of honeycomb sandwich panel, which with high weather resistance and treated by fluorocarbon spraying as surface and floor, and the middle is aluminium honeycomb core and honeycomb sandwich structure formed by high temperature and high pressure. It is characterized by light weight, high strength, sound insulation and heat insulation. Aluminium honeycomb panels are aviation and aerospace materials and have been gradually applied in the civil field, such as the construction industry, transportation industry, advertisement board and so on. SHUANGOU introduced advanced automatic continuous composite production line, using the combination of cold glue and thermal composite technology to make the product, and reach the international advanced level. At the same time, colorful panels can fully realize the perfect creation of the architect.
What are the uses of aluminum honeycomb sandwich panels?
Honeycomb sandwich panels have the best strength to weight ratio of any building material available. Lightweight, hard, fire-resistant, pressure-resistant and corrosion-resistant, this miraculous modern technology can be used in architectural applications such as interior walls, floors, ceilings, doors, partitions, facades, elevator panels, shop graphic display panels, tables, shelves Rack, wait. The panel is made of an aluminum honeycomb core, expanded into a hexagonal structure sandwiched by aluminium layers, and then glued together by a layer of adhesive. Aluminium honeycomb panel has flatness, strength, rigidity and safety due to the lightweight of aluminum panel, so it is easy to install. They are resistant to fatigue and impact, chemical weathering, corrosion and fire protection, and can be recycled and used for heat and sound insulation! The honeycomb structure acts as a noise and vibration damper and thermal insulation material, making it very useful as a partition in the construction and transportation industries. Due to its light weight and mechanical characteristics, it has different applications in different industries. It is the best material for plants, hotels, office buildings and public buildings. In addition, they are used for interior and exterior walls of houses, bathrooms, kitchens, and housing projects.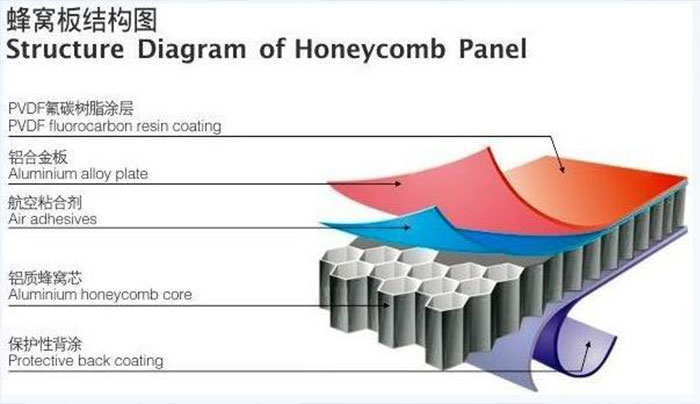 Specifications of Double Euro Aluminum Honeycomb Panel
SHUANGOU aluminium honeycomb sandwich panel is mainly based on high quality 3003H24 alloy aluminum plate or 5052AH14 alloy aluminum plate. The thickness of the panel is 0.8-1.5mm, the thickness of the button is 0.6-1.5MM, and the total thickness is 10mm-50mm. The core material is hexagonal 3003 type equilateral aluminum honeycomb core with aluminum foil thickness of 0.04-0.06mm and side length 5-6mm.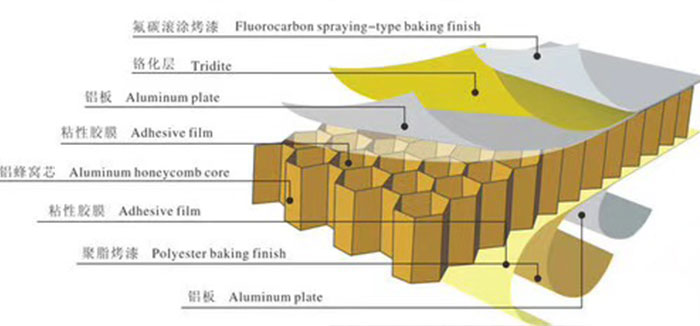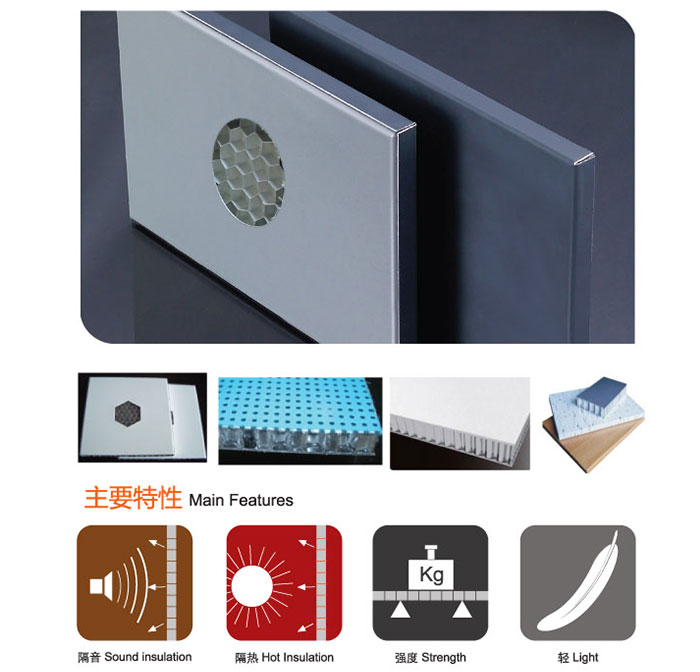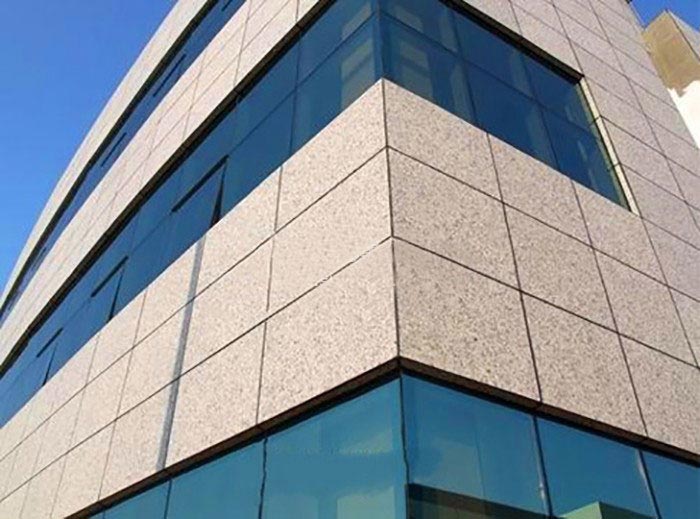 If you are interested in our honeycomb sandwich panel, please contact us.